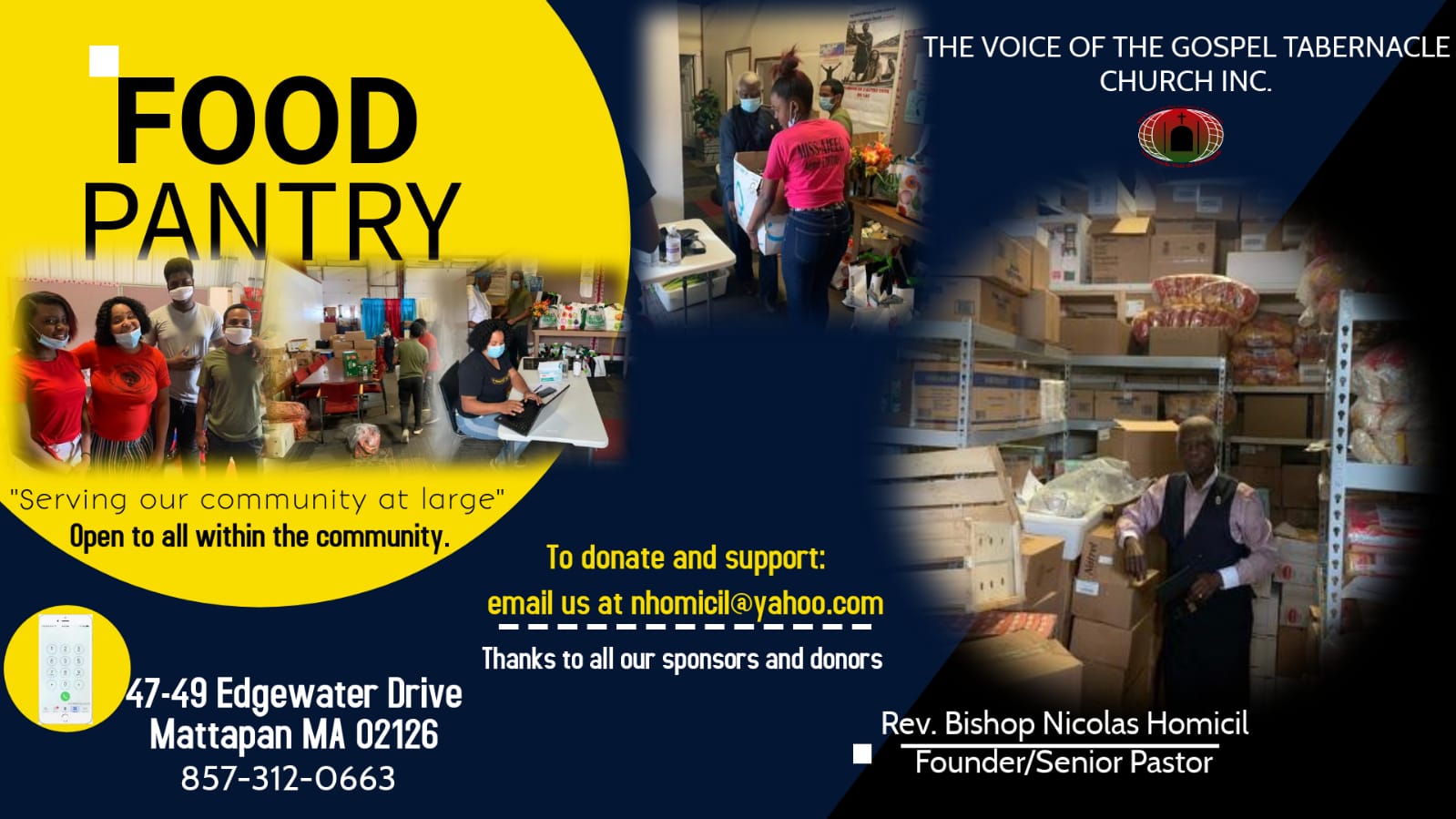 The food pantry is here to serve the community at large, which includes the Boston Community and surrounding area. The Food Pantry is a faith-based organization under The Voice Of The Gospel Tabernacle Church. The Church is here for the Community and as well the Food Pantry. It is open to all.

Origin Of The Food Pantry:
The Food Pantry Started in 2001,when the Church started it service to the Community.
The Food Pantry so far serves five thousand (5,000) people each month and helping five (5) different Church as well with food supply to distribute in their local community.
We also serve two (2) Adult Daycare in Boston and other organization in the town of Randolph.
We have being blessed by God,therefore we devoted our resources to serve and bless others in our community.
Those in need of food supply should come to 47-49 Edgewater Drive
Mattapan MA 02126 or call 857-312-0663. You can also email us on [email protected]

Special thanks to our sponsors and donors:
I. Imagodei Foundation Boston MA- Marty Walsh(Mayor of Boston)
2. Boston Resiliance Fund
3. Carriebian Youth Club Boston
4. Boston Foundation
We will appreciate if you did like to donate it sponsor as well.
Please call: Bishop Nicolas Homicil 857-312-0663 or email [email protected]